13 tags
Guangzhou, Take Me Back
Guangzhou, Please take me back. I don't know your language anymore. They've changed it. Everyone speaks mandarin now. That's Okay. I'll learn it, I promise.  I'm sitting here in Campus Center and I suddenly realize…  It's been two whole years since I've been with you. I miss you. I miss your streets filled with food vendors yelling out your...
8 tags
doesn't Jet Li  look like Roger Kwok? 
4 tags
8 tags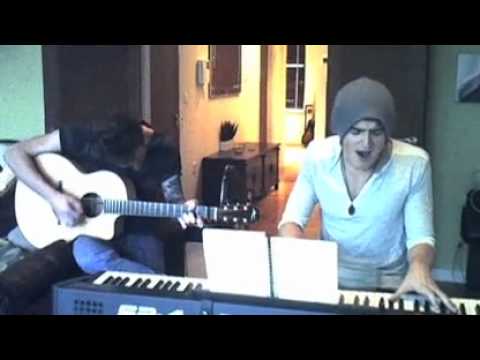 12 tags
"No. Let's talk about this another day," and with that, the phone clicked off.  A new song began, the strong first note ringing in her ears as her world suddenly became insufferably quiet. 
2 tags
"Your words may be filled with the wisdom of the world but your tone can prevent..."
"I think we're going to the moon because it's in the nature of the..."
– Neil Armstrong
"The more you keep me on a tight leash, the more I'll try to break free,..."
– Me :P
I wish I was thinner. Not because I'm vain and under the pressure to have a certain look. Fuck that. I wish I was thinner. Why, then, if not for beauty? Because girls who look more fragile can break down and no one would think twice about it. "Yeah, well, she's a damsel in distress." "Yeah, well, she's a fragile girl. I mean, just look at her. She...
"He's different. He's felt with my heart, not my mind. That's..."
– Me :P
"Let's not get to know each other. Let's just embrace with our eyes..."
3 tags
8 tags
2 tags
was watching iSaw Him First couldn't stop laughing when James Maslow (as Shane) fell down the elevator shaft. it has so horrible but at the same time incredibly funny! <3 James Maslow
Day one of trying this diet tea to lose a few pounds and its making me feel queasy, queasy, QUEASY! gosh, i rather just starve myself -___- (but I won't)
4 tags
When I hear songs by Mcfly
Five colours in her hair:   Transylvania: Party girl: The heart never lies: That girl: Surfer babe: IT'S MCFLY BITCH! LIES THATS THE TRUTH CORRUPTED IF U C KATE I'VE GOT YOU YOU'VE GOT A FRIEND COVER FALLING IN LOVE PLEASE PLEASE THE LAST SONG STAR GIRL I'LL BE YOUR MAN ALL ABOUT YOU I NEED A WOMAN I WANNA TOUCH YOU (all about you...
Daesung .. No matter what happens, Even when the...
raghd:
gbi-b:
4 tags
daesuuuuuuuuuung D: i can't believe that you got into another accident and trying to shoulder the blame for everything ): accidents happen D: of course, if i was of the family of the motorist that died, i'd probably blame you but they've forgiven you D: D: …which probably makes you feel worse. ):  no one can possibly relate to your pain as of now, but we know its big...
1 tag
To be in your arms, it feels so natural and meant...
Day 03- What Will Your Future Be Like?
Well, my future can go three ways: practical, famous, royalty. The first two, I have always dreamed of, day in and day out. It is only recently that my love/obsession for Prince Harry has resurged, thanks to that royal wedding, and created yet another daydream/future for me ;D Practical Future- I'd graduate, get into UBC 75-90% scholarship (yeahhh right! wishful thinking), major in either...
1 tag
1 tag
Day 02- All About Your Crush
Well, this is pretty simple and complicated at the same time well, we're friends, but for some reason we haven't been talking recently. No, he's not mad at me nor am I at him. Just we don't have much to talk about. He's literally driving me insane, like he's taken up permanent residence in my mind and no matter how much I nag him like a mother nags a thirty...
Day 01-Write Five Things That Sums You Up
01. When I was typing the title, I thought of Dim Sum <3 02. I have a pretty narrow mind in music. I rarely download American songs onto my iPod and there are less than 20 Artists. Most of it is just McFly and some KPOP. Unlike a lot of KPOP lovers, I only like a few (for now): Big Bang, 2ne1 and Rain. I hardly listen to anything else. 03. I like to think I'm pretty loyal (what a...
Reblog if you support gay marriage.
thefuturepresidentandres: sam-is-stoned: Look how many notes. <3 this is so cute. One of the best gifs ever!
5 tags
6 tags
The Royal Wedding (more so Prince Harry)
Well… I'm excited for the Royal Wedding, aka the Wedding of a Lifetime, of a Generation :D What can I say, Prince William? He's hot… more before than now, but STILL THE HANDSOMENESS IS STILL THERE. and Kate is just zomg, drop dead gorgeous. AH I CAN'T BELIEVE I HAVE TO WATCH IT ON TV. WHY CAN'T I BE THERE?! (as Prince Harry's date <3 ;D) AHHH...
TITANIC IS ON :D
leonardo di caprio then: super duper hot and captivating leonardo di caprio now: needs to work out, shave and wash his face :) ehhhhhh whatever still <3